Control the trade-in value of your electric vehicles
The battery is the main component of an electric vehicle. It determines its value and performance.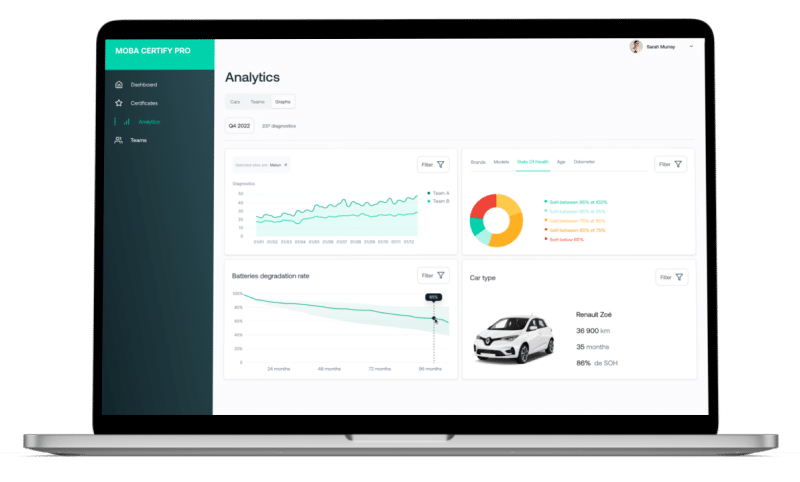 Moba Certify Pro
Diagnose any traction battery, anywhere, in just a few clicks, from your smartphone.
The mobile application for operators has been designed to be as simple and intuitive as possible. For example, you can connect to a team simply by scanning a QR code, or by using a diagnostic box associated with that team. On average, it takes just 2 minutes to complete an end-to-end diagnosis.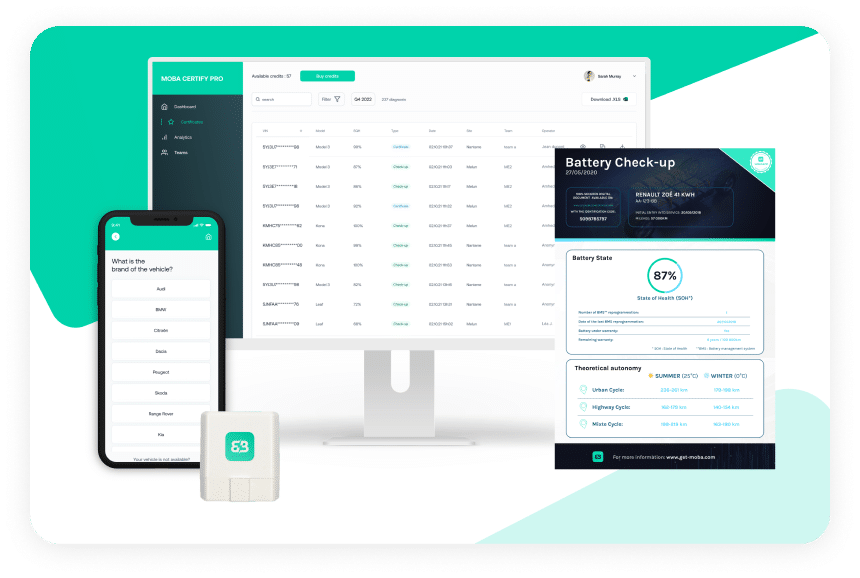 Do you entrust your inspections to one or more companies?
Our solution is designed to enable you to entrust the diagnosis of your electric vehicles to third-party companies, such as reconditioning centers or inspection companies.
For example, we work closely with Macadam on a European level, to diagnose the batteries of some of our rental customers.
Of course, even if your battery diagnostics are carried out by other companies, all your certificates remain centralized on your SaaS Business Dashboard.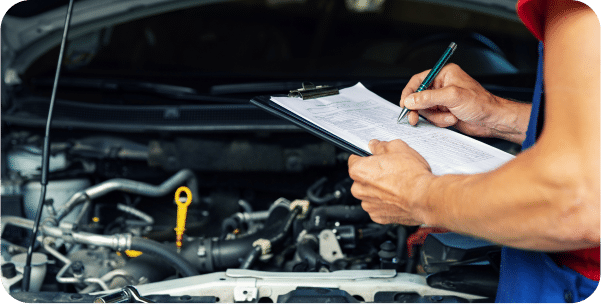 Did you know?
Over time, battery performance declines, resulting in a significant loss of range for the vehicle. This phenomenon, known as battery ageing, can be very significant even after just 3 years of use. Above all, the ageing process varies from one vehicle to another, depending on how it is used. As the traction battery represents a significant proportion of the total value of an electric vehicle (at least 30%), it's easy to see why its state of health can have a major impact on the value of a used EV.
However, it is possible to considerably slow down battery deterioration by adopting virtuous driving, recharging and storage practices… as long as you have the right tools to do so.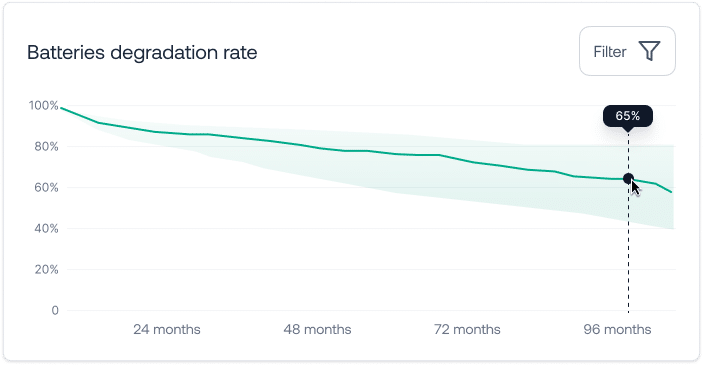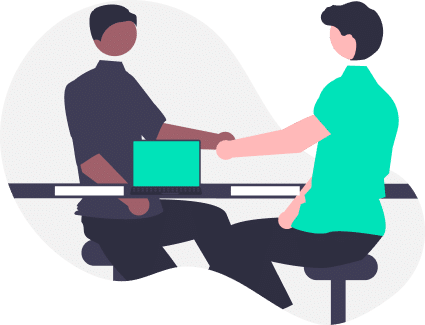 Any specific needs?
We develop your customized solution.
Business-specific functionalities, white label… Let's discuss your needs!