Control your purchases, optimize your sales!
Battery condition is the main concern of second-hand electric car buyers.
Reassure your customers and sell more easily!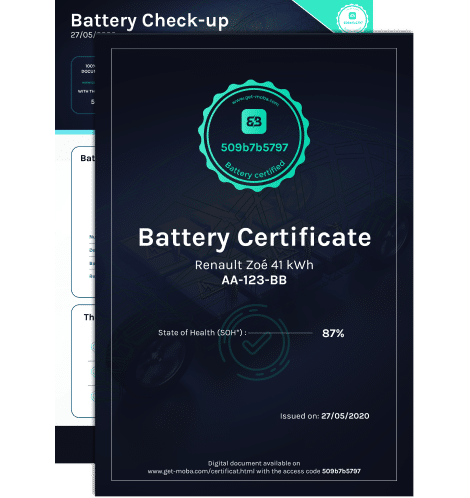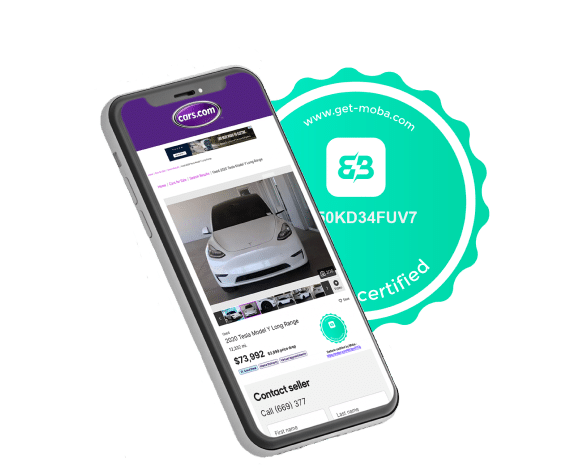 Make your ads stand out
Show the battery certificate in your online used electric car ads.
This will reassure your customers right from the start of their buying journey.
Moba Certify Pro
Deployed since 2021 at Aramisauto, our Moba Certify Pro battery diagnostics solution has been continually enhanced to meet the specific requirements of a used vehicle reconditioning plant.
In particular, the mobile application for operators has been designed to be as simple and intuitive as possible. For example, logging on to a team can be done simply by scanning a QR code, or by using a diagnostic box associated with that team. On average, it takes just 2 minutes to complete an end-to-end diagnosis.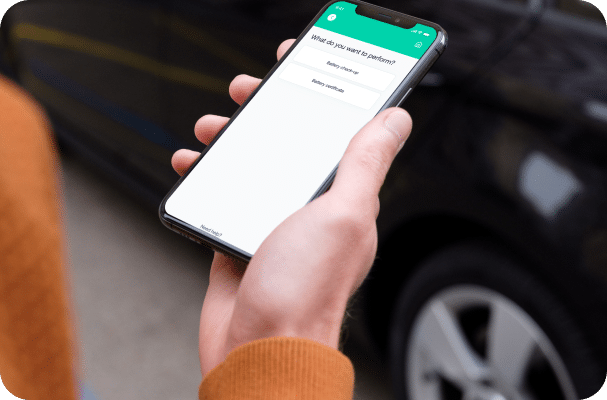 Moba Certify Pro fully meets our needs. The solution is industrially operational and saves us a great deal of time when it comes to diagnosing the batteries in electric cars reconditioned by Aramisauto.
A. Moulaire
Production manager, Aramisauto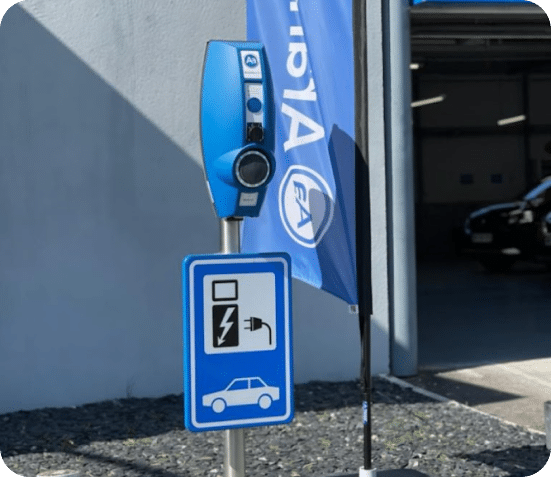 Find all your certificates and battery check-ups on your SaaS business Moba Certify Pro.
Our platform also gives you access to detailed statistics on the condition of your electric VO batteries.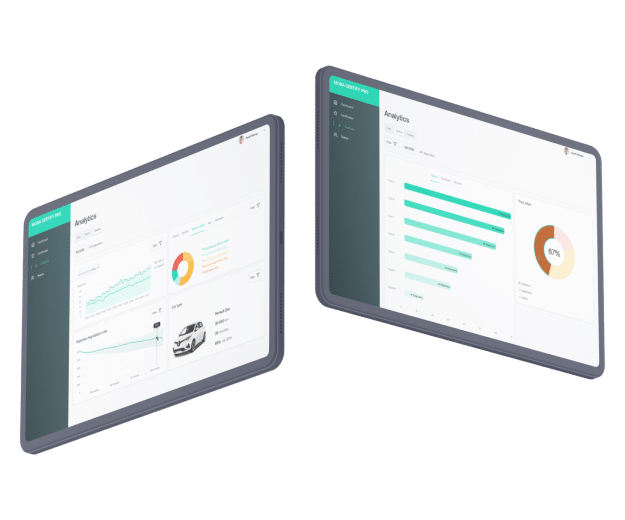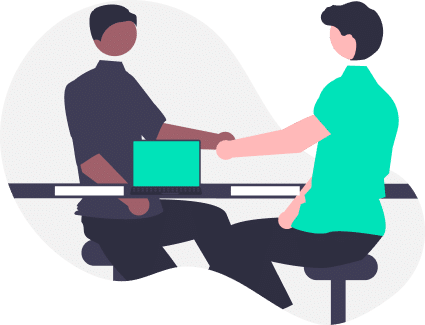 Any special needs?
We develop your customized solution.
Business-specific functionalities, white label… Let's discuss your needs!