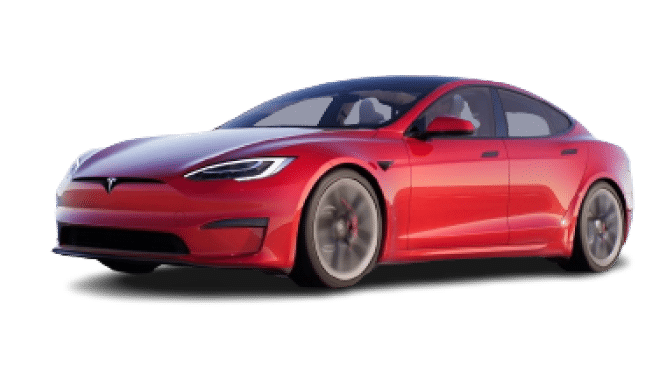 Find out more about the Tesla Model S
The Model S is the second electric car launched by Tesla after the first-generation Roadster. This model has raised the brand's profile with the general public.
After a first restyling in 2016, the Californian sedan was presented in early 2021 in a new version including both aesthetic and technical improvements, and a reduced range.
A car of impressive performance, it is now available in two versions:
– Grande Autonomie", with dual-motor all-wheel drive for a top speed of 250 km/h and a 0 to 100 km/h time of 3.2 seconds.
– Plaid", a version with three electric motors and a combined power output of 1020 hp, for a 0 to 100 km/h time of 2.1 seconds and a top speed of 322 km/h. According to Elon Musk, acceleration could be further improved between now and its release.
Note that the battery certificate for a Tesla Model S is sold for 59 euros, unlike a conventional certificate (sold for 49 euros). The reason for this price difference lies in the composition and delivery of the kit. The Tesla Model S battery diagnostic kit includes more equipment than a conventional diagnostic kit (adapter, specific tools, etc.). As the kit is heavier, it also entails higher delivery costs.