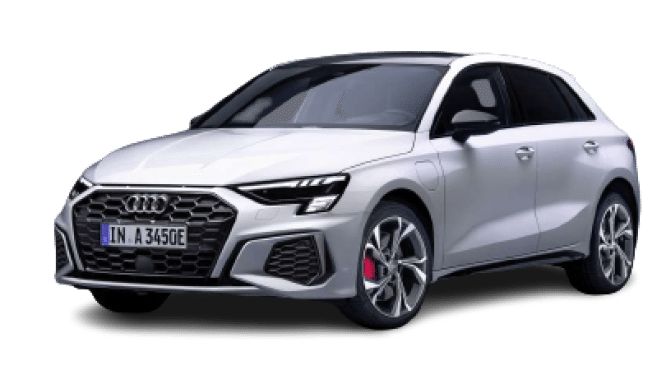 Find out more about the Audi A3 Sportback TFSI
The Audi A3 Sportback TFSI is a premium compact car that offers an exceptional driving experience. Its elegant and modern design perfectly matches its remarkable performances. Available in several versions, the Audi A3 Sportback TFSI offers performance adapted to users' needs.
The first version, "A3 Sportback 40 TFSIe S Tronic", is composed of a 13kWh battery that offers the user a range of 67km according to the WLTP cycle. In addition, thanks to its 80kW electric motor, this vehicle can reach 227 km/h.
The second version, "A3 Sportback 45 TFSIe Tronic Compétition", is more performance-oriented. It proposes to reduce the acceleration time and increase the maximum speed to 232km/h, which has the consequence of increasing its consumption in the same way. The batteries being the same for each version, the charging times are similar, so it is possible to fully recharge the battery in 8 hours with a 2.3kW home cable.