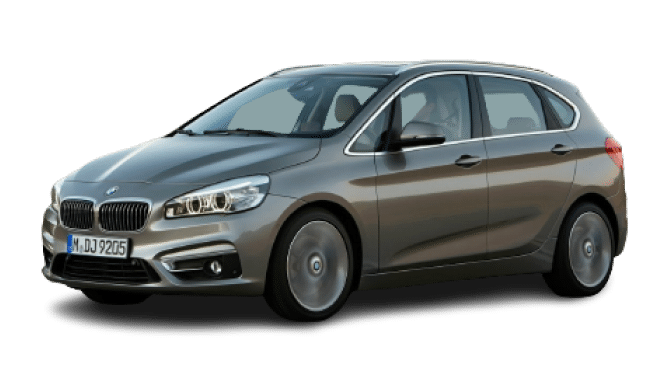 Find out more about the BMW Active Tourer
Launched in spring 2016 and based on the 2 Active Tourer Series, the BMW 2 Series plug-in hybrid has undergone several updates. In its latest version, it offers up to 80 km of range in electric mode and is positioned as the first plug-in hybrid minivan launched by BMW.
The Series 2 plug-in hybrid is available in several engine configurations:
– 225e xDrive is available in two versions. The first combining a 3-cylinder thermal engine with an 80 kW electric motor is equipped with a 7.6 kWh battery that offers a 45 km range (WLTP cycle) to the user. The second is equipped with a more powerful 10 kWh battery that allows to extend the range up to 60 km (WLTP cycle).
– 230e xDrive which combines a 3 cylinder heat engine with an electric motor delivering 130 kW. The vehicle is equipped with a 10 kWh battery which offers a range of 80 km (WLTP cycle) to the user.