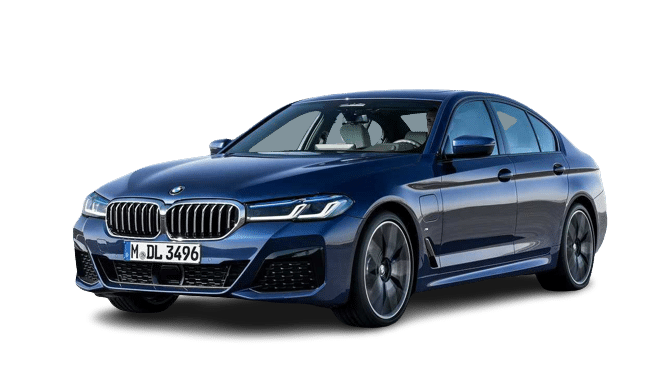 Find out more about the BMW Série 5 
The hybrid versions of the BMW 5 Series feature a petrol engine combined with an electric motor, forming a plug-in hybrid system. This configuration enables the car to operate in full electric mode over a certain distance, offering quiet, emission-free driving locally. When the battery is depleted, the internal combustion engine takes over to power the car.
These 5 Series hybrid models offer a combination of performance and fuel efficiency. Thanks to hybrid technology, they offer increased power while reducing fuel consumption and CO2 emissions compared with purely internal combustion models. They also offer a smooth, responsive driving experience, with rapid acceleration thanks to the combined power of the electric motor and internal combustion engine.
BMW 5 Series hybrid models therefore offer an attractive alternative for those wishing to combine high performance with greater fuel efficiency and a more environmentally-friendly driving experience.