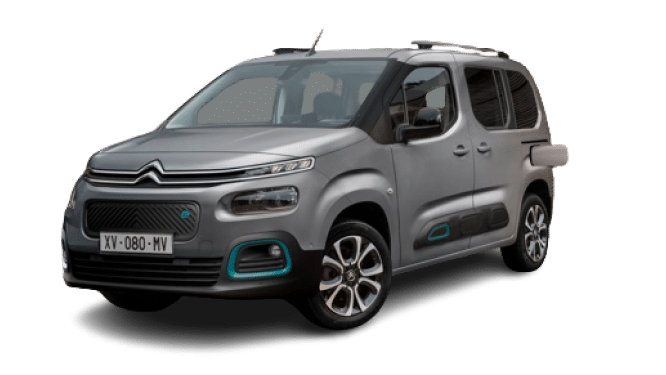 Find out more about the Citroën ë-Berlingo
The Citroën e-berlingo is an electric utility vehicle (VUE) manufactured by Citroën since 2021. It is powered by a 50 kWh lithium-ion battery, which offers a maximum range of about 275 km (170 miles) on a full charge. The e-berlingo is equipped with an electric motor with a power of 100 kW (136 hp) and a torque of 260 Nm, allowing it to reach a maximum speed of 130 km/h (81 mph). The vehicle also has an on-board charger of 22 kW, which allows a full charge in about 5 hours on a 32 A AC charging station. The e-berlingo offers generous charging space for up to 4,4 cubic metres and can carry up to 850 kg of payload.
Citroën offers 3 versions of its ë-Berlingo model, in order to adapt to the user's needs. The three versions are equipped with a 50 kWh battery, the difference for each finish is focused on the size and volume that the vehicle can accommodate. There is therefore the ë-Berlingo M, ë-Berlingo XL and finally ë-Berlingo Van Cabine version, which is more intended to be a commercial vehicle.