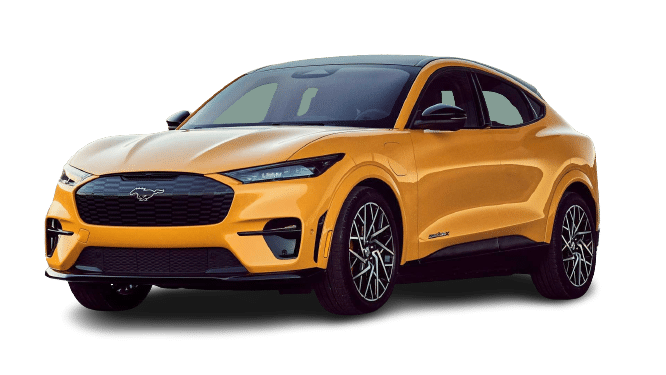 Find out more about the Ford Mustang MACH e
The Ford Mustang Mach-E is Ford's first electric SUV. Marketed since 2020, the vehicle is available in several versions, all equipped with electric motors, a lithium-ion battery and an on-board charger. The battery varies depending on the version, offering capacities ranging from 68 kWh to 88 kWh. The entry-level version offers a range of approximately 355 km with a 68 kWh battery, while the high-end version can reach up to 480 km with a 88 kWh battery.
In terms of design, the Mustang Mach-E is inspired by the famous Mustang, while adopting an SUV silhouette. The interior is spacious and well equipped, with a large 15.5-inch central shelf to control the functions of the vehicle. Ford's electric SUV also offers advanced technologies, such as the Co-Pilot360 semi-autonomous driving system and Sync 4 infotainment.