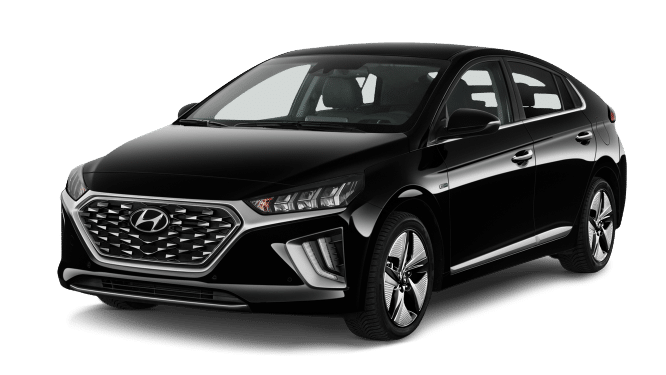 Find out more about the Hyundai Ioniq Electric
The Hyundai Ioniq Electric is a compact electric car produced by South Korean manufacturer Hyundai. It is available in two versions with different battery capacities: 28 kWh and 38.3 kWh.
The version equipped with a 28 kWh battery offers a driving range of approximately 280 km and that of 38.3 kWh 311 km in WLTP cycle. The batteries of each version are made up of polymer lithium-ion cells, which allows to optimize the storage space while offering high performance.
Both versions of the Hyundai Ioniq Electric have a fast charging system to charge up to 80% of the battery in less than an hour using a fast charging station. When loaded slowly, the car can be recharged in about 6 hours with a standard home socket of 7.2 kW.