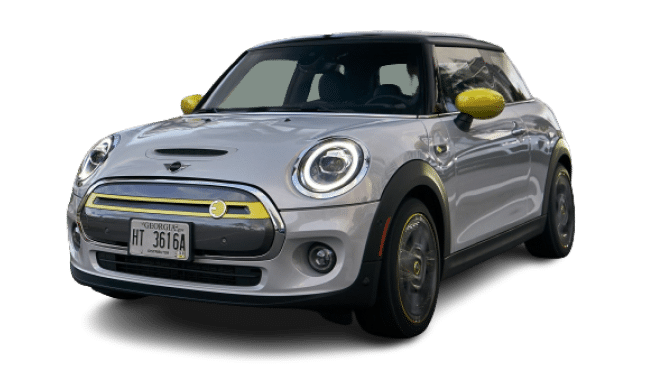 Find out more about the Mini Electric
The MINI Cooper SE or MINI Electric is the first electric car marketed by the British brand. With its 230 km of range, this model has made a place on the market of premium, zero-emission city cars.
Powered by a 135 kW (184 horsepower) electric block, the Mini Cooper SE develops up to 270 Nm of torque. In terms of performance, the manufacturer communicates on a 0 to 60 km/h shot in 3.9 seconds and on a 0 to 100 km/h shot in 7.3 seconds. In top speed, the model is limited to 150 km/h.
On the design side, the electric Mini Cooper incorporates a large part of the onboard elements of the Mini with thermal motors.