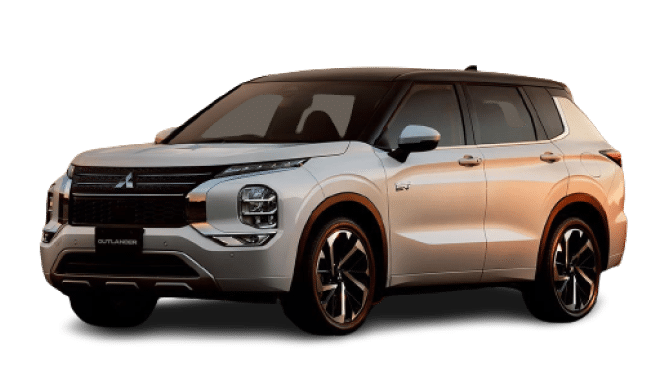 Find out more about the Mitsubishi Outlander
Launched in September 2018, the Mitsubishi Outlander PHEV is Mitsubishi's eco-friendly and economical 4 4.
This vehicle is powered by two electric motors, placed on the front and rear axles, supplying a battery. Thanks to this battery and its plug-in hybrid traction chain, the Outlander has a 100% electric range of more than 50 km. When operating in electric mode, the Outlander PHEV can reach a maximum speed of 135 km/h.
On the thermal side, the Japanese SUV is gaining power with a 135-horsepower, 2.4-litre Atkinson cycle petrol engine and a rear electric motor whose power is increased to 95 horsepower.