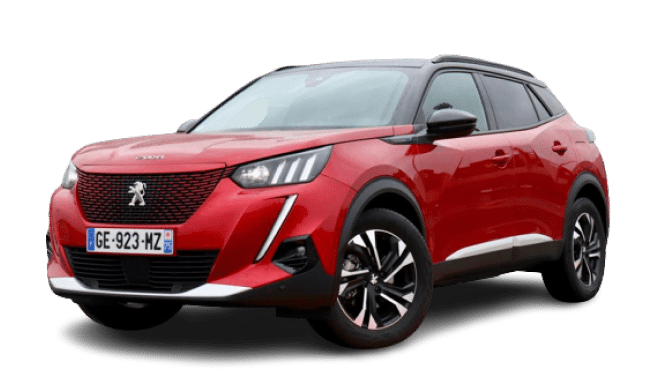 Find out more about the Peugeot e-2008
The Peugeot e-2008 is a compact electric car produced by the French car manufacturer Peugeot. It is equipped with a 136 hp electric motor and a 50 kWh lithium-ion battery, offering a range of approximately 320 km (WLTP cycle). Equipped with the same engine as the Peugeot e-208, this vehicle develops up to 100 kW of power (136 hp) and 260 Nm of torque. It can reach up to 150 km/h maximum speed.
In terms of comfort, it offers a variety of convenient features such as automatic air conditioning, adaptive cruise control and infotainment system with 10-inch touchscreen. In terms of safety, the e-2008 is equipped with an automatic emergency braking system, blind spot monitoring system and lane-keeping assistance system. With its elegant design and impressive performance, the Peugeot e-2008 is an attractive option for drivers looking for a compact, practical and versatile electric car.