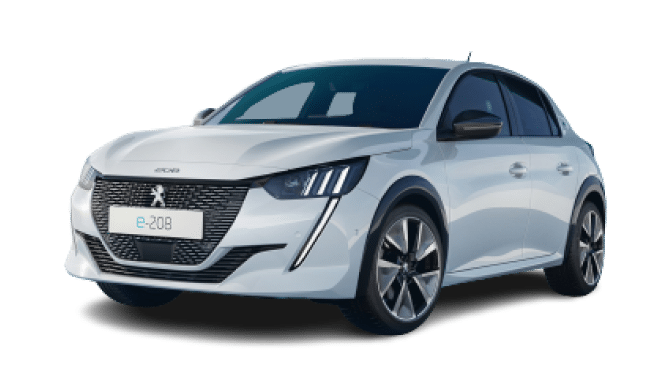 Find out more about the Peugeot e-208
Launched in October 2019, the Peugeot 208 electric – or Peugeot e-208 – is the new addition to the city car segment. Developed from the e-CMP platform, the e-208 is the first «new generation» electric car of the Renault brand.
Almost identical to the thermal versions, the Peugeot e-208 is distinguished by a few subtle details that distinguish it. On the program: several «e-208» markings integrated into the body and, of course, the absence of exhaust.
On the powertrain side, we find on the 208 electric the same mechanics as the one proposed on the DS 3 Crossback E-tense. The front-mounted electric motor delivers up to 100 kW of maximum power (136 horsepower) and 260 Nm of torque.
In terms of performance, the Peugeot e-208 boasts a top speed of up to 150 km/h and a 0 to 100 km/h in 8.1 seconds. The 0 to 50 km/h is crossed in 2.8 seconds while the 1000 meters stop start is completed in 30.6 seconds.