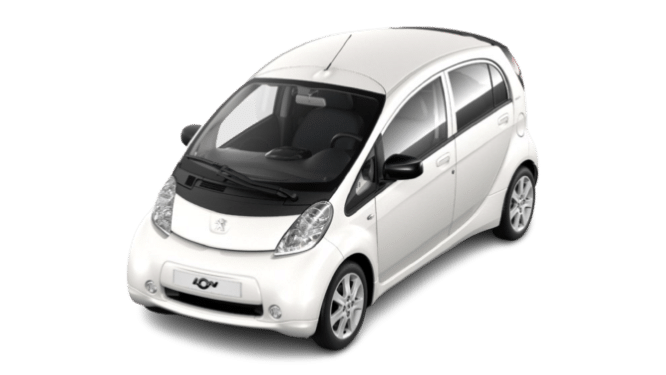 Découvrez la Peugeot Ion
The Peugeot iOn is a small 100% electric urban car, developed in partnership with Citroën and Mitsubishi. It is equipped with a 47 kW electric motor, which offers a maximum power of 64 horsepower and an electric range of 150 km. The car can be recharged in about 6 hours with a standard domestic outlet, or in just 30 minutes with a fast charging station. The iOn also features convenient features such as automatic air conditioning, cruise control and an integrated navigation system. Its compact design and easy handling make it an ideal choice for city driving.
This model is available in two different versions. One has a 14.5 kWh battery and the other (older) 16 kWh.