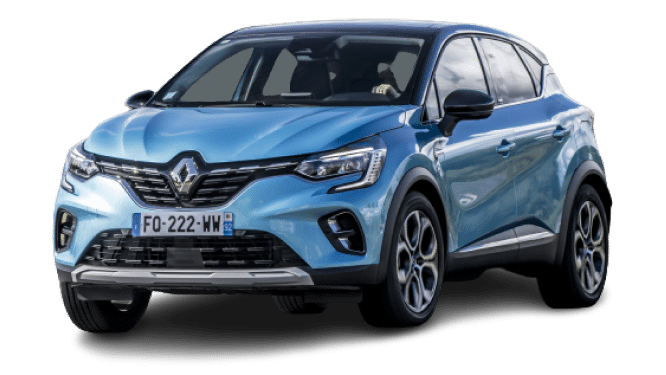 Find out more about the Renault Captur
The Renault Captur PHEV is the first plug-in hybrid model from Renault. Based on the latest generation Captur, it has been on sale since early 2020.
In France, sales began in March 2020 and are limited to two trim levels: Intens and Initiale Paris.
Based on the CMF-B platform, the Captur is the first Renault model to feature e-Tech Plug-in technology. Developing up to 160 hp, the system consists of a 91 hp (67 kW) 1.6-litre 4-cylinder petrol engine with particulate filter, coupled with two electric motors. The 66 hp (49 kW) electric motor assists the internal combustion engine and can remain active at speeds of up to 135 km/h, while the 31 hp (23 kW) electric motor recovers energy during braking and deceleration to partially recharge the battery.