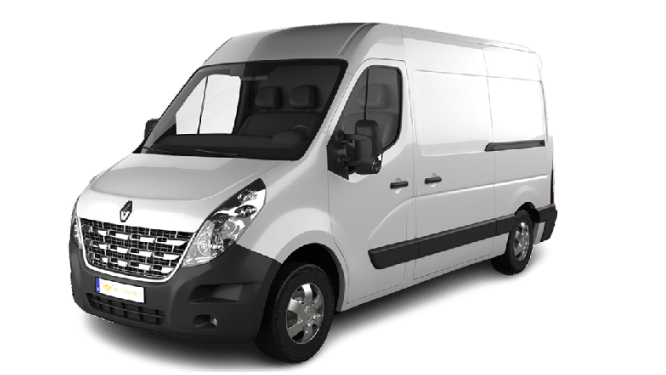 Find out more about the Renault Master Z.E.
Launched in France in early 2018 and restyled in September 2019, the Renault Master Electric or Master Z.E. is the brand's second electric commercial vehicle after the electric Kangoo. Assembled in Batilly (54) on the same production lines as the internal combustion versions, it is available as a battery rental or full purchase. This vehicle inherits the same engine as the Renault Zoé, and offers up to 57 kW (76 hp) of power. With 225 Nm of torque, it can reach top speeds of up to 100 km/h.
The Master Z.E electric is available in several versions, one equipped with a 33 kWh battery and the second with a 52 kWh battery. It is available in two lengths and two heights, offering a load volume of up to 13 m³ and a payload of up to 1,128 kg.