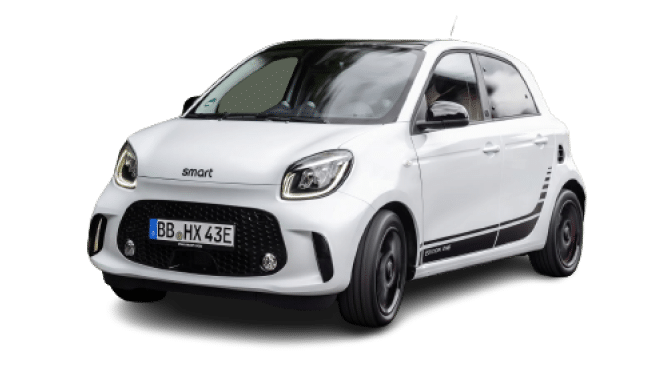 Find out more about the Smart EQ Forfour
The Smart EQ Forfour is an electric city car produced by German carmaker Smart. It is equipped with a 60 kW (82 hp) electric motor and a 17.6 kWh lithium-ion battery, offering a range of up to 130 km according to the WLTP cycle.
The only micro-city car, the electric Smart has been on the market since 2009 and in its third generation since spring 2017, then again as a restyled "EQ Fortwo / Forfour" model in 2020.
The Smart EQ Forfour is also equipped with practical features such as air conditioning, Bluetooth audio system, electric windows and keyless door opening/closing. It also features several safety systems such as ESP, ABS and emergency brake assist. With its compact design and enhanced practicality thanks to its four seats, the Smart EQ Forfour is an attractive option for drivers looking for a practical electric car that's easy to drive around town.