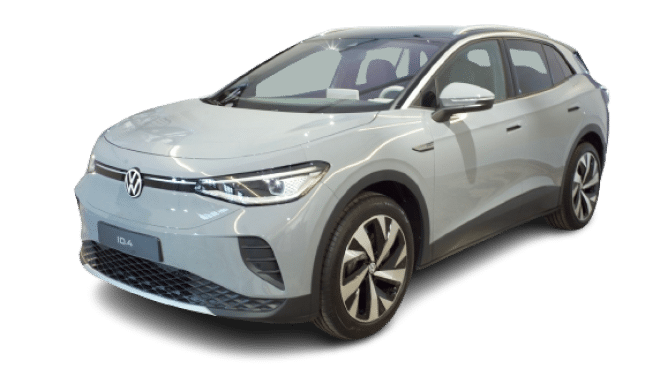 Find out more about  the Volkswagen ID4
To be launched at the end of 2020, the Volkswagen ID.4 shares many of its features with the ID.3 electric compact. Slightly taller, this model takes on the appearance of a compact SUV, with a wide hood and pronounced front wings.
Unlike the Volkswagen ID.3, the ID.4 is available with three engine options. All are rear-wheel drive:
–  109 kW (148 hp) or 125 kW (170 hp) on the Pure version with its 52 kWh battery
–  150 kW (204 hp) on the Pro version equipped with a 77 kWh battery
–  220 kW (299 hp) on the GTX version with all-wheel drive and 77 kWh battery
In its most powerful version, the Pro, Volkswagen's electric SUV reaches 100 km/h in 8.5 seconds. For top speed, all variants are limited to 160 km/h.