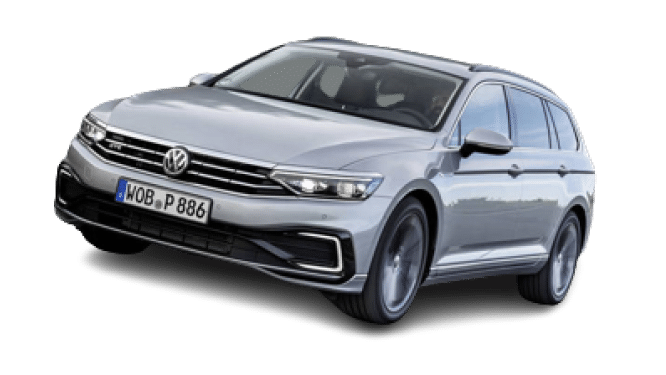 Find out more about the Volkswagen Passat
The Volkswagen Passat Hybrid is a version of the Passat that combines a gasoline engine with an electric motor to deliver a more fuel-efficient and environmentally-friendly driving experience. More specifically, the Passat is offered as a plug-in hybrid, known as the Volkswagen Passat GTE.
The Passat GTE is equipped with a petrol engine combined with an electric motor, enabling it to operate in fully electric mode for short journeys and in hybrid mode for longer trips. It features a rechargeable battery that can be charged from a household socket or charging point, offering a pure electric range of around 50 km according to the WLTP cycle. When the battery is depleted, the petrol engine takes over to power the car.