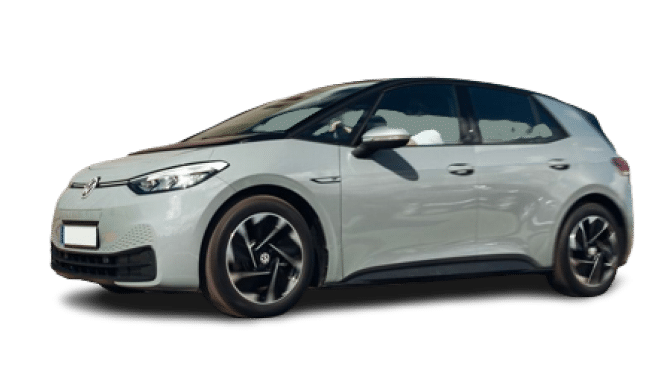 Find out more about the Volkswagen ID3
The Volkswagen ID.3 is a compact electric car produced by German carmaker Volkswagen. It is based on the Volkswagen Group's Modular Electric Platform (MEB), specially designed for electric vehicles. With its modern, futuristic design, the ID.3 embodies Volkswagen's vision of electric mobility.
The ID.3 is available with different battery options, ranging from 45 kWh to 77 kWh, offering a range of up to 550 km according to the WLTP cycle. This means you can travel long distances with confidence, without worrying about recharging. The car features a rear-mounted electric motor for optimum weight distribution and agile driving.
The Volkswagen ID.3 is a versatile, energy-efficient electric car, ideal for daily commutes as well as longer journeys. With its practical range, modern design and advanced features, the ID.3 is an attractive option for those wishing to switch to electric mobility without compromise.