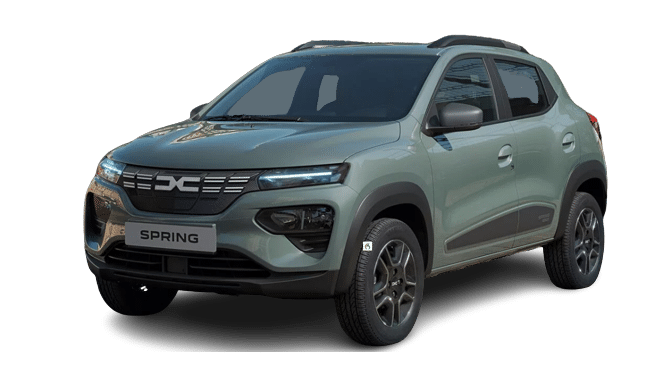 Find out more about the Dacia Spring
Launched in autumn 2021, the Dacia Spring is considered the first low-cost electric car on the electric vehicle market.
It has 33 kW of power, or 44 horsepower, and 125 Nm of torque. In terms of performance, the Spring is obviously not the queen of bitumen with a 0 to 100 km/h is guaranteed in 19.1 seconds and a top speed limited to 125 km/h.
This model offers four finishes:
– Comfort
– Comfort+
– Business
– Cargo.