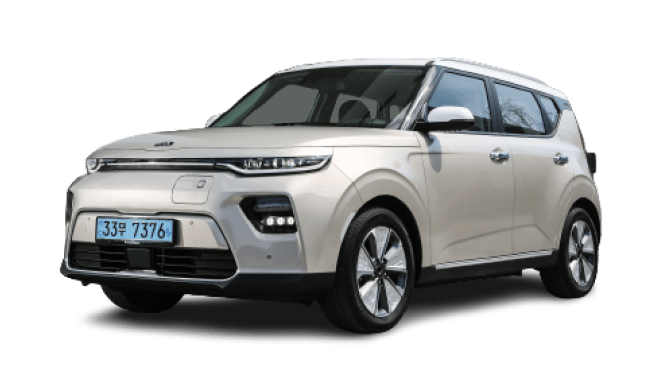 Find out more about the Kia Soul EV
The Crossover Kia SoulEV is now in its third generation, it retains its cubic appearance with which it has become known and presents a wisely refreshed look and comes standard with a 2.0-litre four-cylinder engine developing 147 horsepower. After the 27 kWh, the Soul EV electric offers two new versions with battery capacities of 39.2 and 64 kWh and a 482 km WLTP range thanks to its Lithium-ion polymer-type battery with capacity of 64 kWh (120 Ah)  and is powered by a 150 kW/ 204 hp block against its previous version which is based on a 39.2 kWh battery. Allowing about 277 km of range in WLTP cycle.
The Kia Soul EV is available in two versions. The first is equipped with a 27 kWh battery that offers the possibility of reaching the 172 km of range. The second is equipped with a 30kWh battery which allows to extend the range up to 203 km.