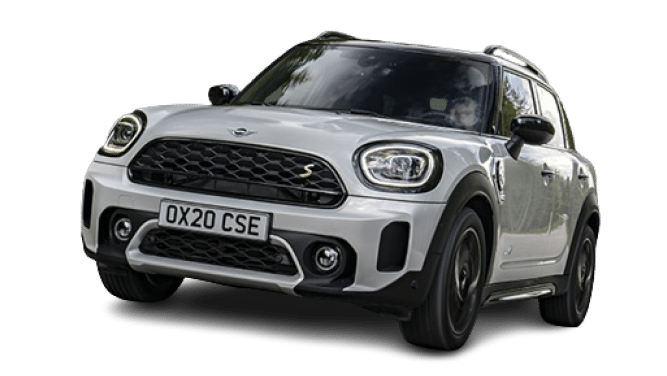 Find out more about the Mini Countryman PHEV
The MINI Countryman PHEV is MINI's first plug-in hybrid SUV. Perfect for both the city and the countryside, this vehicle offers driving flexibility by alternating electric and thermal propulsion. Originally offered in a 224 horsepower version, the Mini Countryman plug-in hybrid evolved in 2020 with the facelift model. Complying with the 2021 EUd6 standard, the new 1.5-litre 3-cylinder gasoline block develops 125 horsepower, 9 less than the previous generation. Conversely, the electric motor increases its power from 88 to 95 horsepower. In total, the system develops up to 220 horsepower.
Three driving modes are available on the Mini S E Countryman:
– Auto eDrive which is the "default" operating mode with up to 80 km/h of electric driving.
– Max eDrive allows intensive use of the electric motor with a top speed of up to 125 km/h.
– Save eDrive which keeps the battery level at 90% for later use. This mode obviously consumes more heat.