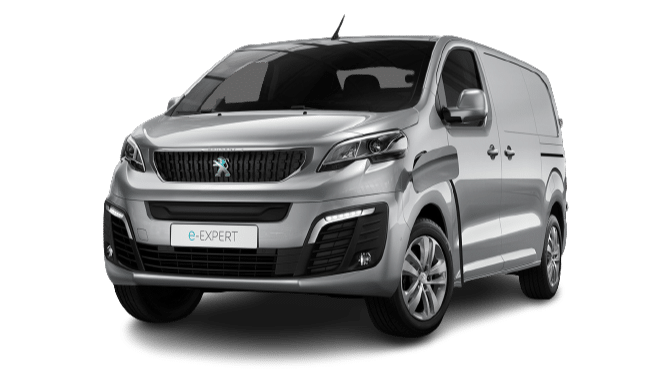 Find out more about the Peugeot e-Expert
Launched in September 2020, the Peugeot e-Expert is the brand's second electric utility vehicle after the e-Partner. With the same engine as the Peugeot e-208, the Peugeot Expert electric has 260 Nm of torque and 100 kW of power, or 136 horsepower.
Limited to 130 km/h of maximum speed, the Peugeot electric utility achieves 0 to 100 km/h in 10.8 to 11.9 seconds.
It also has three driving modes: Eco (60 kW), Normal (80 kW) and Power (100 kW).
In terms of loading capacity, it offers a loading volume of 4.6 to 6.6 cubic metres depending on the version, as well as a payload of up to 1,226 kg. With its practical design, impressive loading capacity and practical autonomy, the Peugeot e-Expert is an interesting option for professionals looking for an electric utility for their mobility needs in the city.