Moba Connect Pro device
66€
The Moba Connect Pro device is a multi-brand Bluetooth OBDII device.
Please note: The Moba Connect Pro box is for professional use only. This product does not include any credits, which must be purchased separately.
Details :
The Moba Connect Pro box is a multi-brand Bluetooth OBDII device. This diagnostic box can be used to diagnose any electric car or rechargeable hybrid* using the Moba Certify Pro mobile application.
The robust Moba Connect Pro box can be used in an industrial setting, at a reconditioning plant or at a restitution park. Its small size and light weight also make it highly mobile, so it can be easily carried along for on-site inspections, for example.
Your Moba Connect Pro units can be linked to your teams of operators via the Moba Certify Pro web interface, to authorise automatic connection during diagnosis.
The Moba Connect Pro box comes with a 12-month warranty. Warning: not suitable for Moba App.
* see the list of vehicles compatible with Moba Certify Pro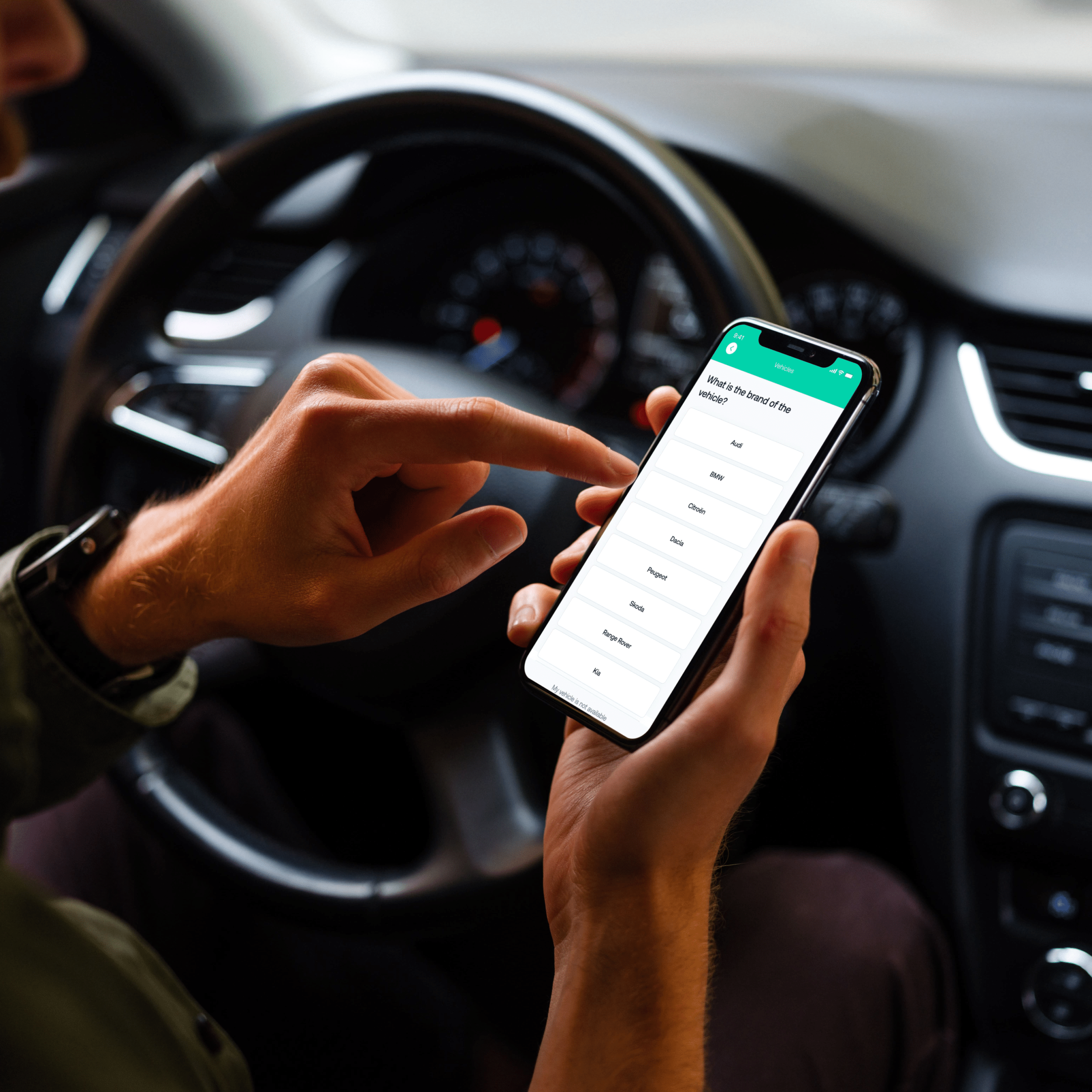 A multi-brand diagnostic tool
The Moba Certify Pro application lets you diagnose the batteries of 90% of the electric vehicles on the market, in less than 2 minutes!
Difference from the competition!
With the Moba battery certificate, you can reassure your buyers about the actual condition of the electric vehicles you're selling. Play the transparency card to sell more quickly, and at the best price!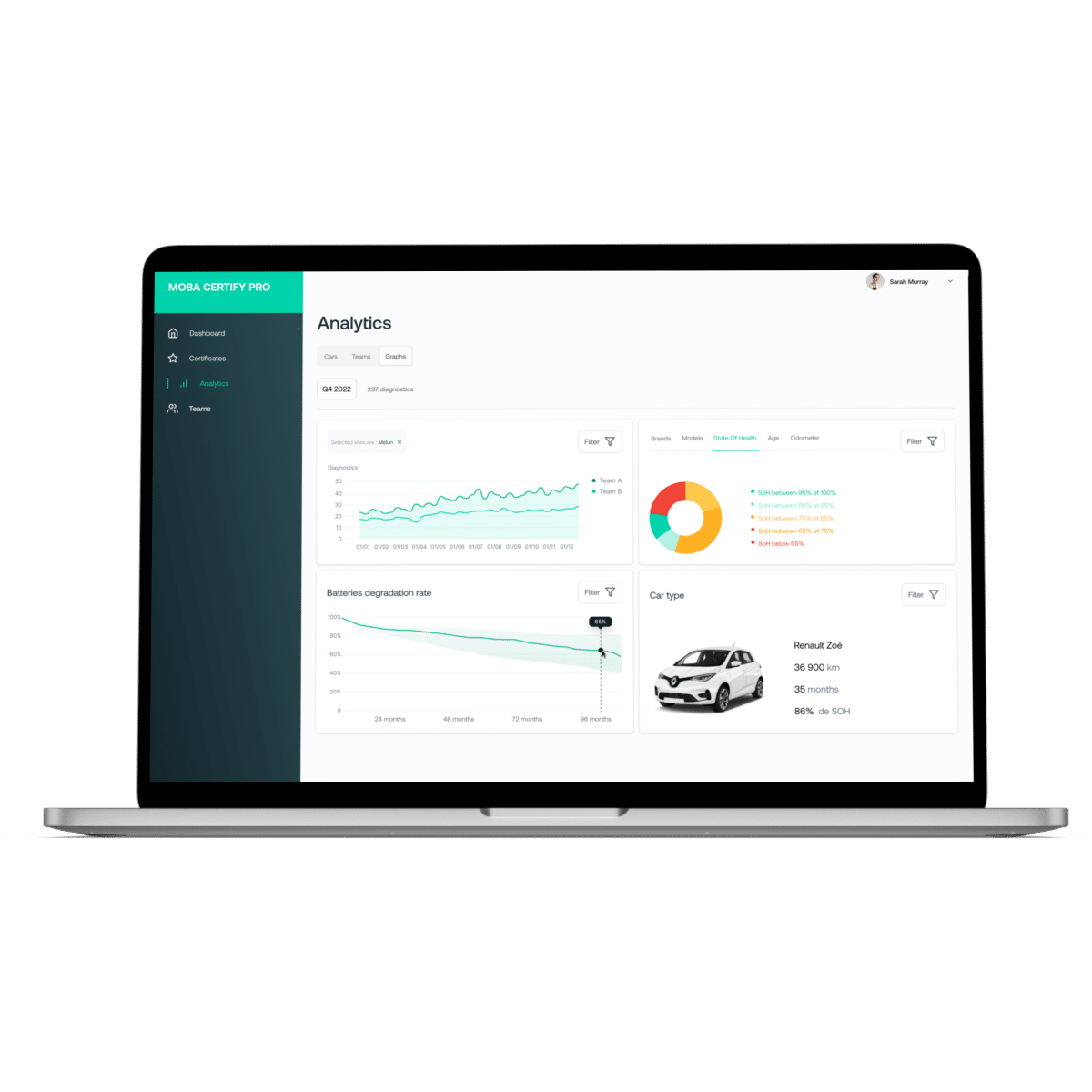 Access all your data
The Moba Certify Pro solution includes a SaaS Dashboard for accessing the history of your certificates, sorting and filtering them easily. The webservice also gives you access to detailed analytics and allows you to organise your teams and sites, for example to manage multi-billing.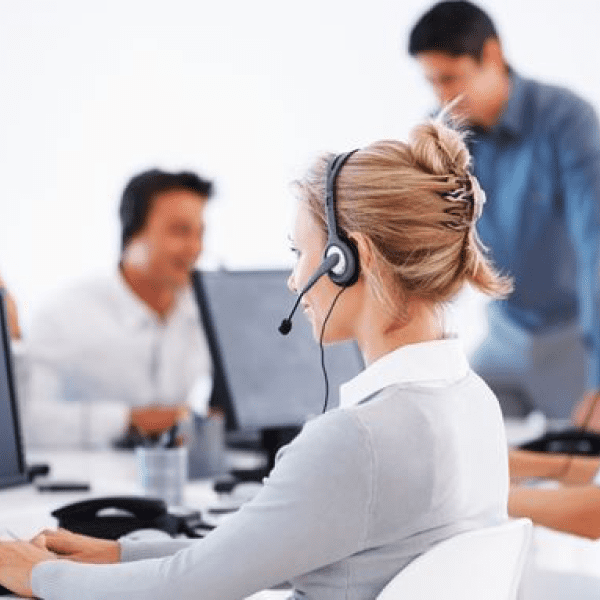 We're here to help
Having trouble using Moba Certify Pro or connecting your Moba Connect Pro box to your smartphone? Our advisers will be happy to help you 5 days a week from 9am to 7pm!