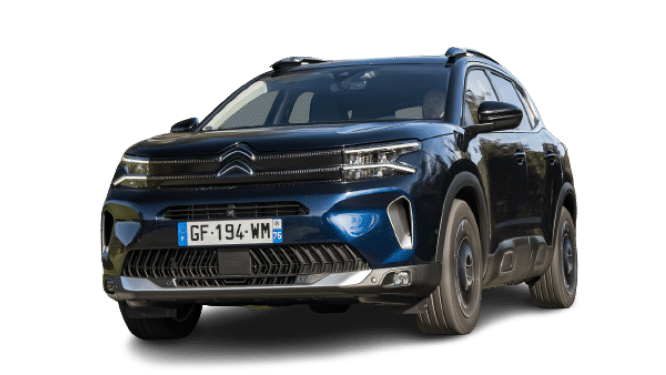 Find out more about the Citroën C5 Aircross
The Citroën C5 Aicross is the brand's first plug-in hybrid with herringbone. Equipped with a powertrain of more than 200 horsepower, it announces more than 50 kilometers of range in electric mode.
This model is based on the EMP2 PSA platform and therefore uses the same powertrain as the Opel Grandland X and Peugeot 3008 plug-in hybrids. Only available in two-wheel drive version «Hybrid 225», it combines a 180 hp (132 kW) PureTech gasoline block with a 110 hp and 320 Nm electric motor. The maximum output is 225 horsepower (165 kW) and 360 Nm.